Optimising Vista
More than just a means of ventilation,
windows are also a great way to let nature into the house for landed property and apartment dwellers. And with the right window treatment, a view of the lush greenery or scenic waterfront can be made more spectacular while still being able to provide security and protection from natural elements such as the rain and sun.
Bring your family and friends! Come down in our Showroom and enjoy our special promotion!
RSVP to 9696 2925 or Call Legate at 6242 1911

Grab our Australian inspired motorized Leshade ZIPTRACK at $18.90 psf nett and also enjoy our Premium A+ Invisible Grille for only $6.50psf. BIG SAVINGS!

✔Luckydraw
✔Sure WIN, Wheel of Fortune
✔FREE surprise gift upon sign up

Date: 17 Nov 2018 (Saturday)
Time: 1PM-3PM
Where: Legate Showroom located at 7030, Ang Mo Kio Avenue 5, #01-47 Northstar@AMK (s) 569880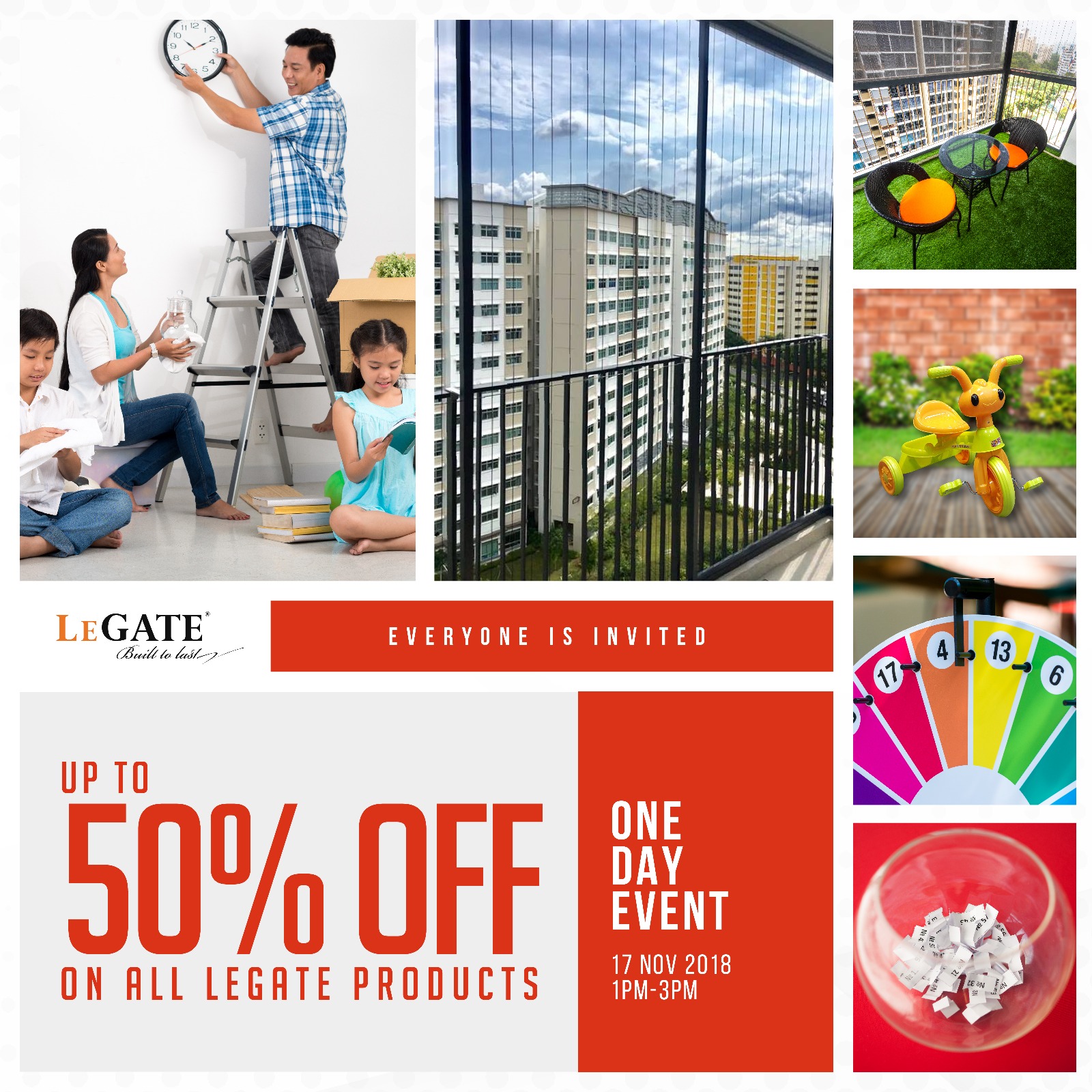 About Le Gate
Officially established on 1st May 2006, Legate is founded by Mr Leslie Foo who saw a changing trend in the daily life of humans and hence, the need to adapt their living environments to this trend.
The result of this realisation is the emergence of Invisible Grille in the world. On top of Invisible Grille, there is now also the Bi-Fold Gate!
FREE ON SITE QUOTATION
Request For No Obligation Free Site Measurement * indicates required field

: :
Success ! Email has been Sent..
Optimising Vista
Why Choose Us
Why is Invisible Grille a "Must-Have" in Your Home ?
-No Block Vision
-Anti-Rust
-Built Alarm System
-Protects Children
-No More Cages
Contact Us Now!

Do you need more information about our products? Give us a call at 62421911 today!